After School Matters is a non-profit, arts-centric program for CPS students which focuses on soft skills and professional development. In September of 2017, they opened their flagship building- The Michael and Karyn Lutz Center. The interior design of the building combines natural material accents with color-coded floors. These quirks served as the initial inspiration for the wayfinding system. Instead of diminishing these elements, I worked them into the signage with location-dependent colored gem-shape backgrounds.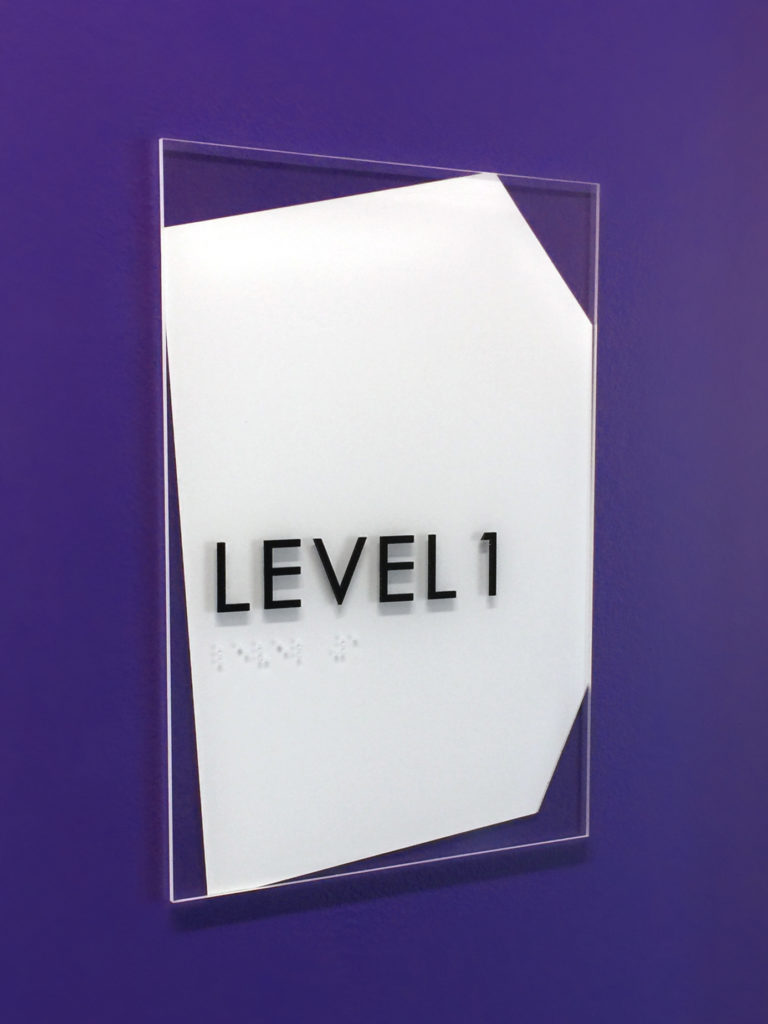 Signage is made from a rectangle of unbreakable sheet acrylic, vinyl gem-shape backing, and raised laser-cut plastic lettering to conform to ADA standards.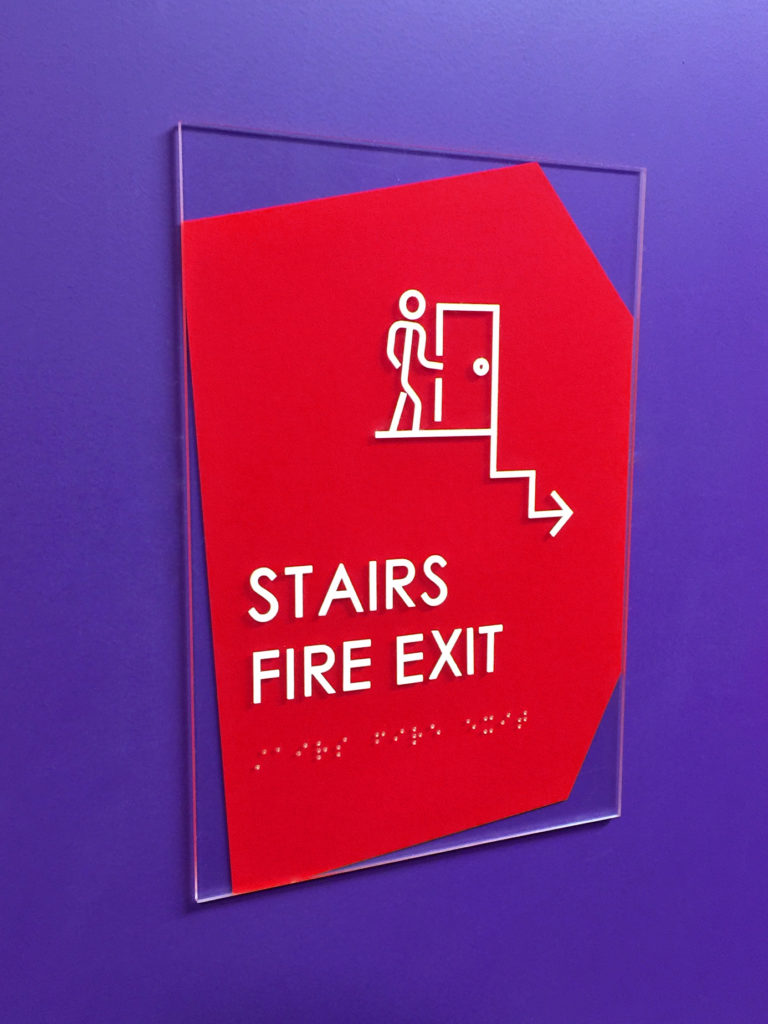 Signs range from 3"x6" to 5"x10" as needed to comply with ADA specs and fire/building codes.
The gem-shape scales proportionally for consistency.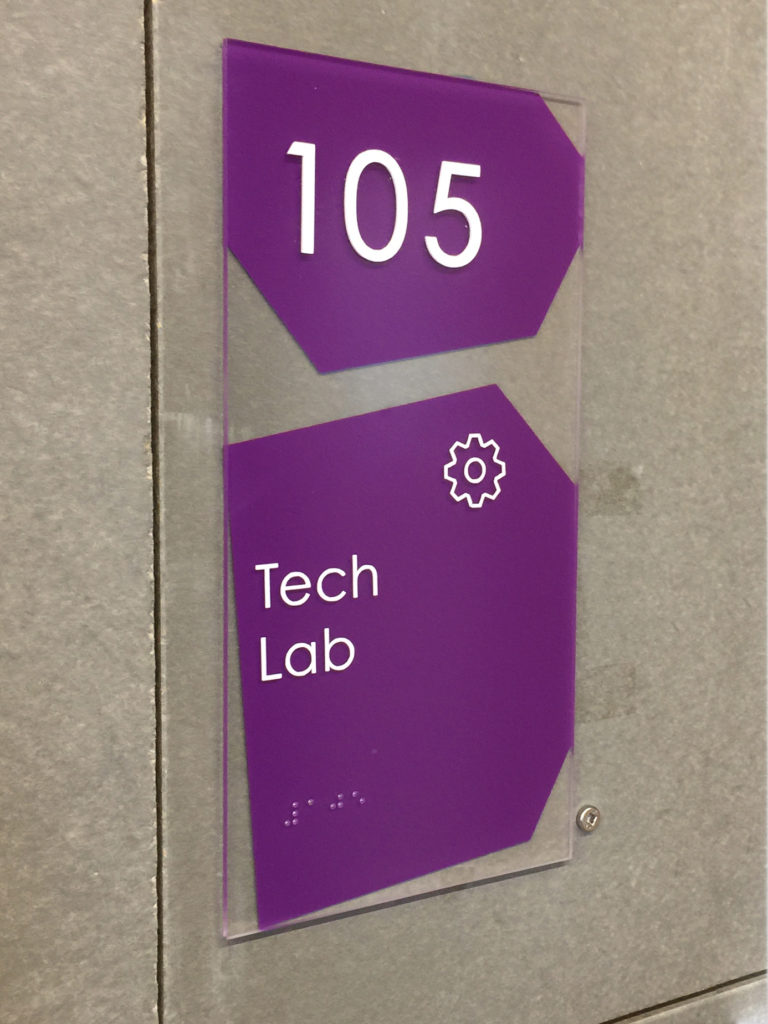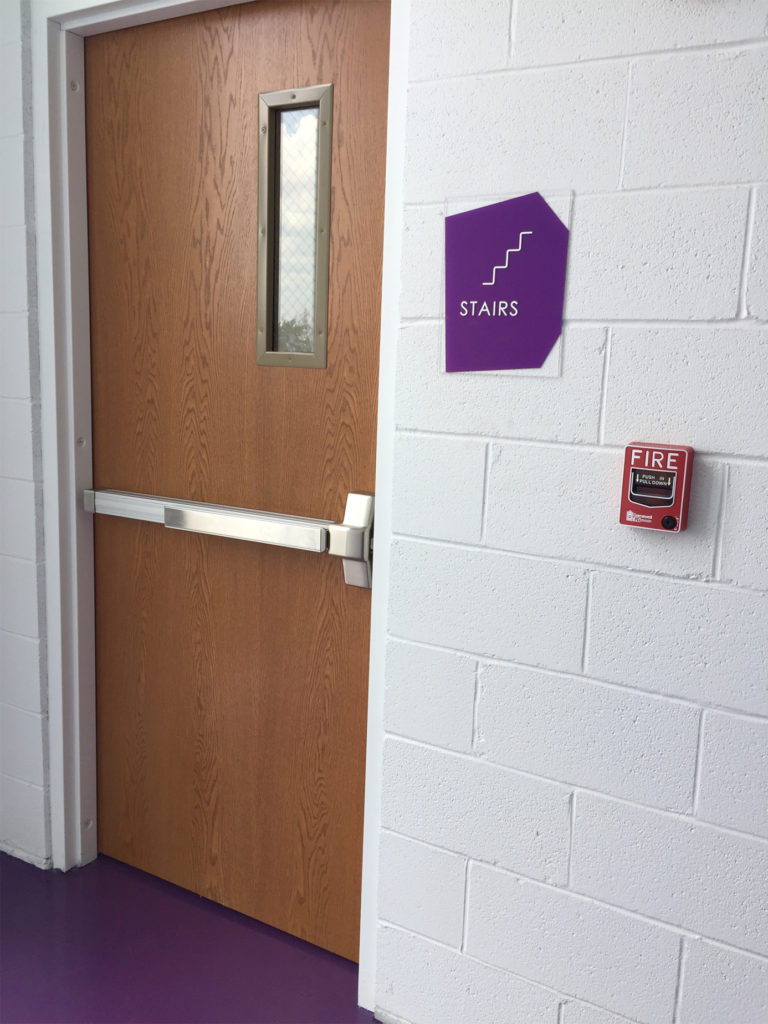 The signs were created from colorful opaque laser-cut vinyl attached to the back of shatter-proof clear plexiglass with laser-cut acrylic raised lettering on front. Braille was applied as raised acrylic.
The signs sit 1/2" from the wall on mounts hidden by the vinyl backing.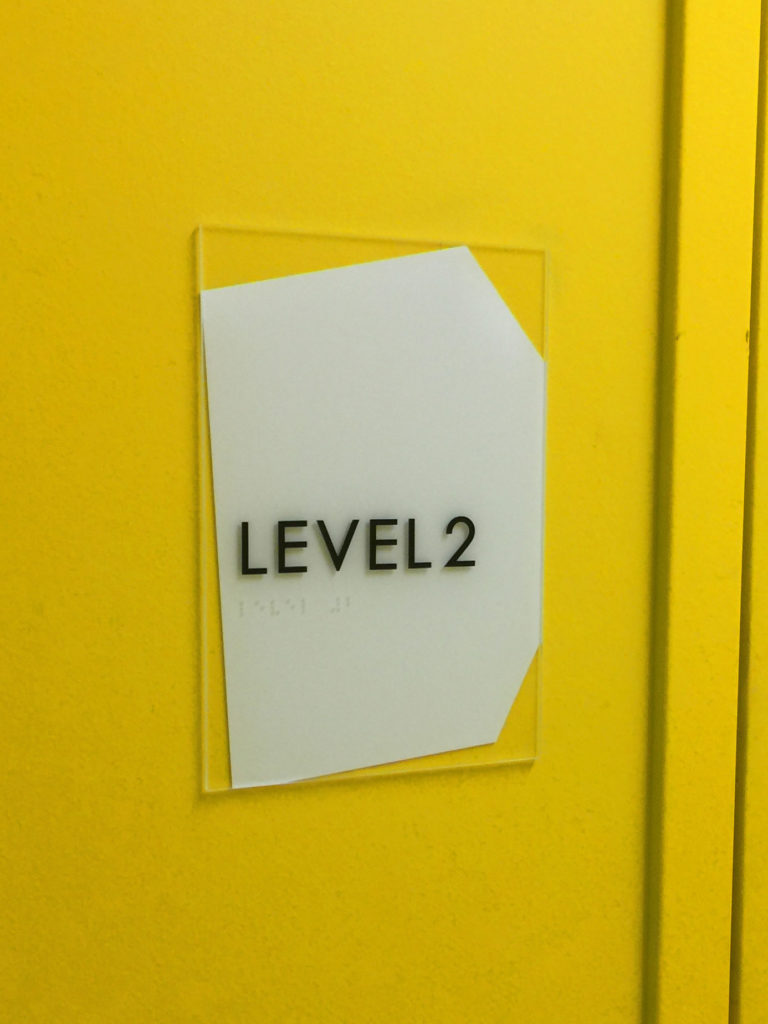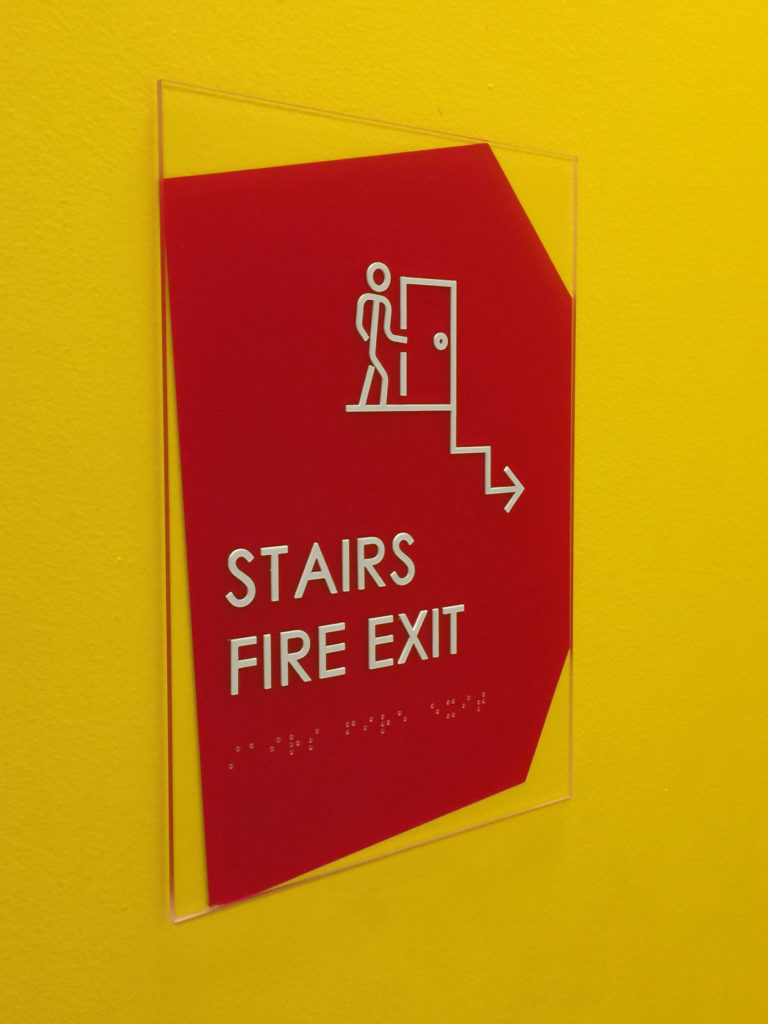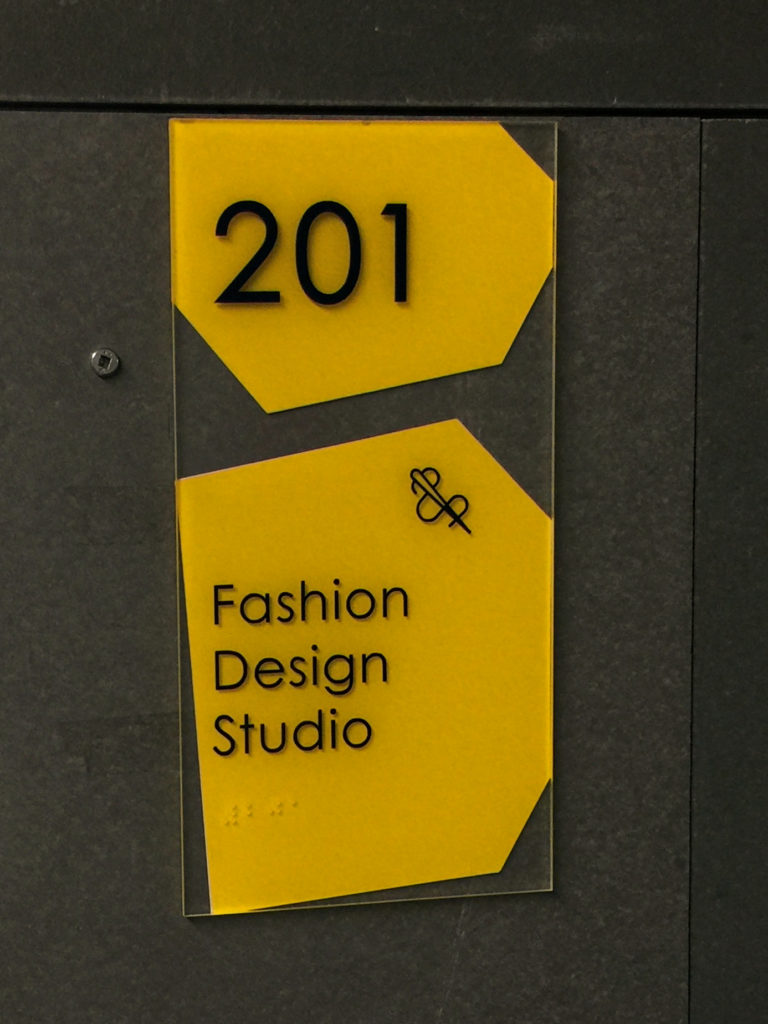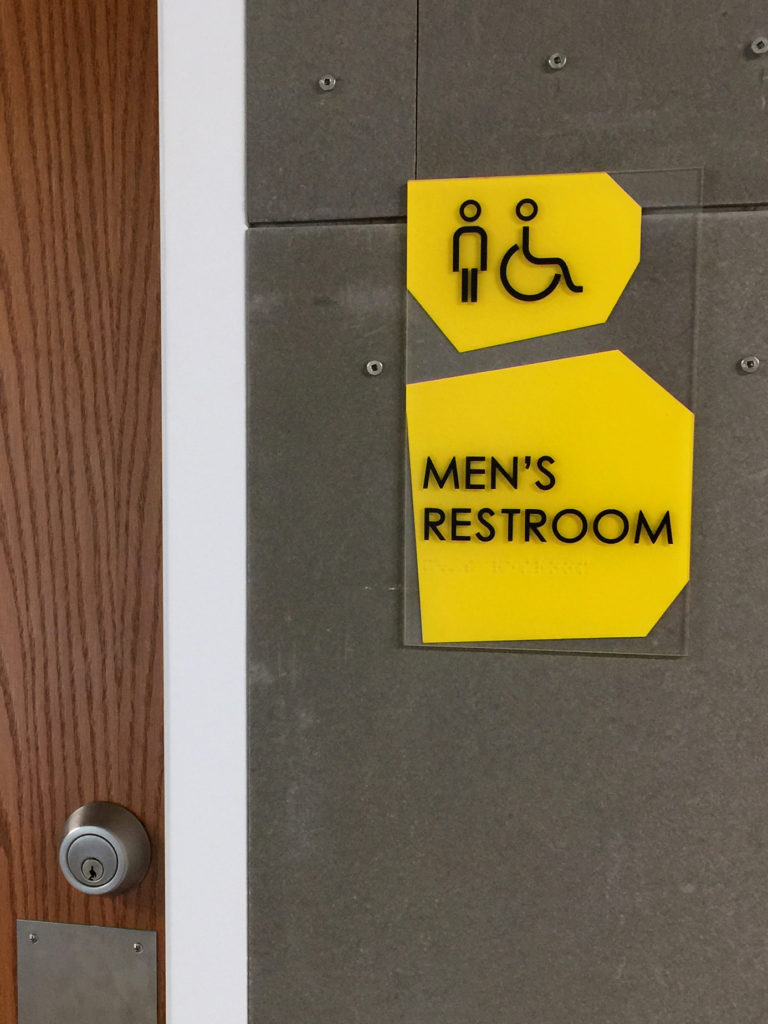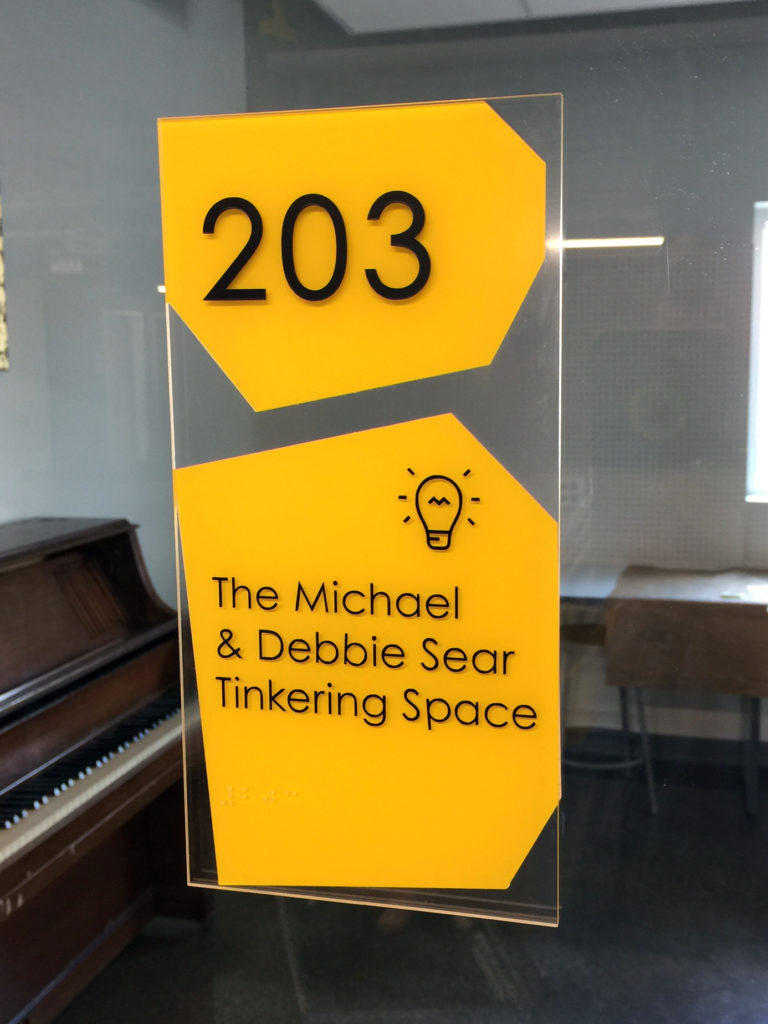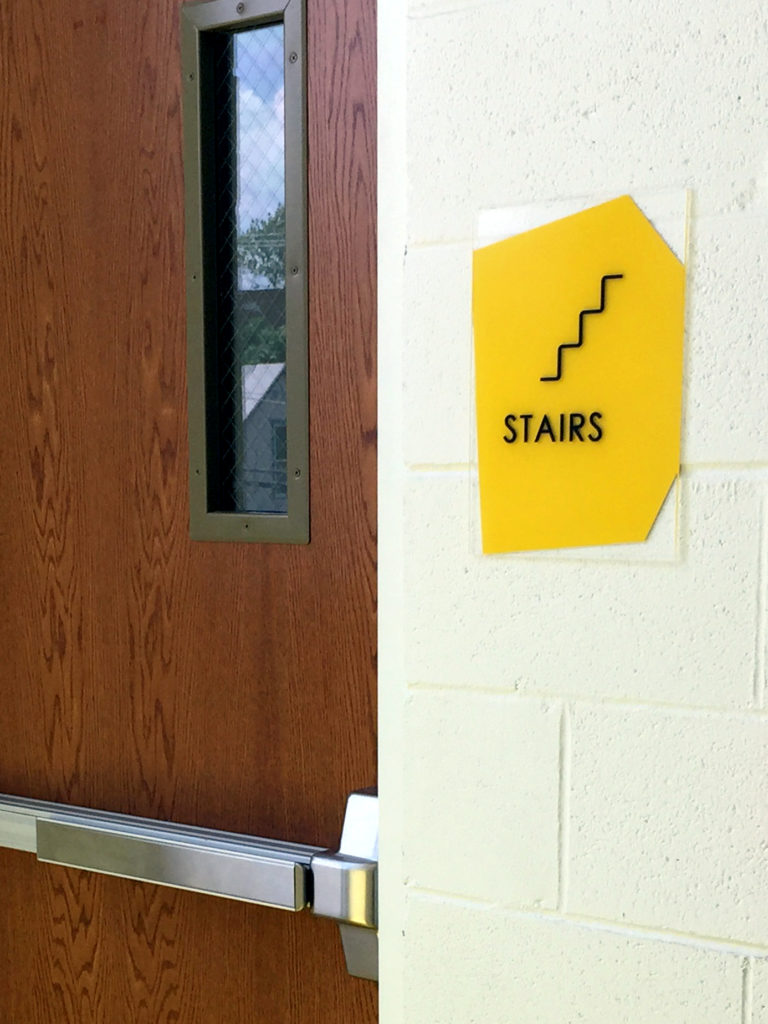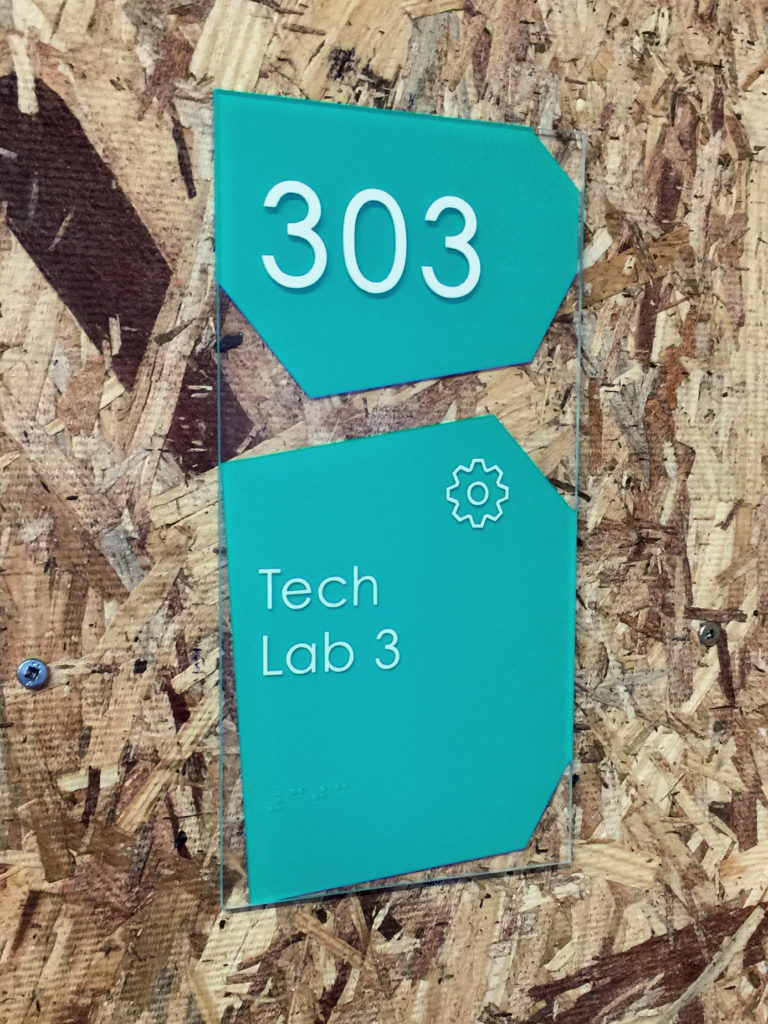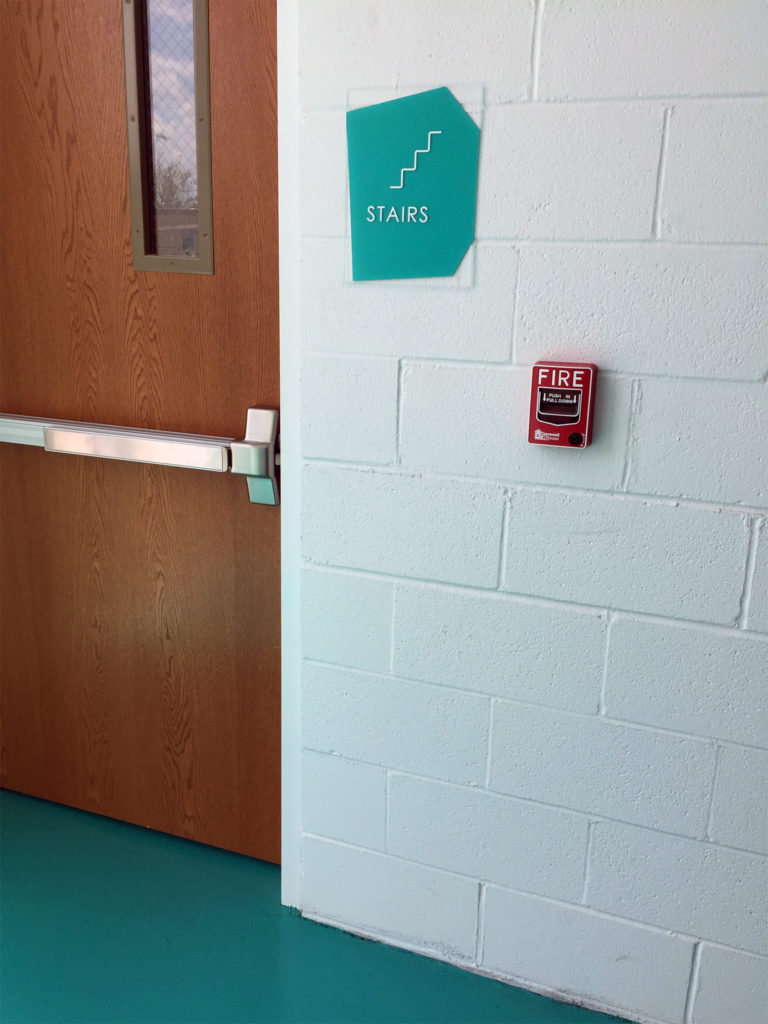 Custom monoline icons to visually identify room types.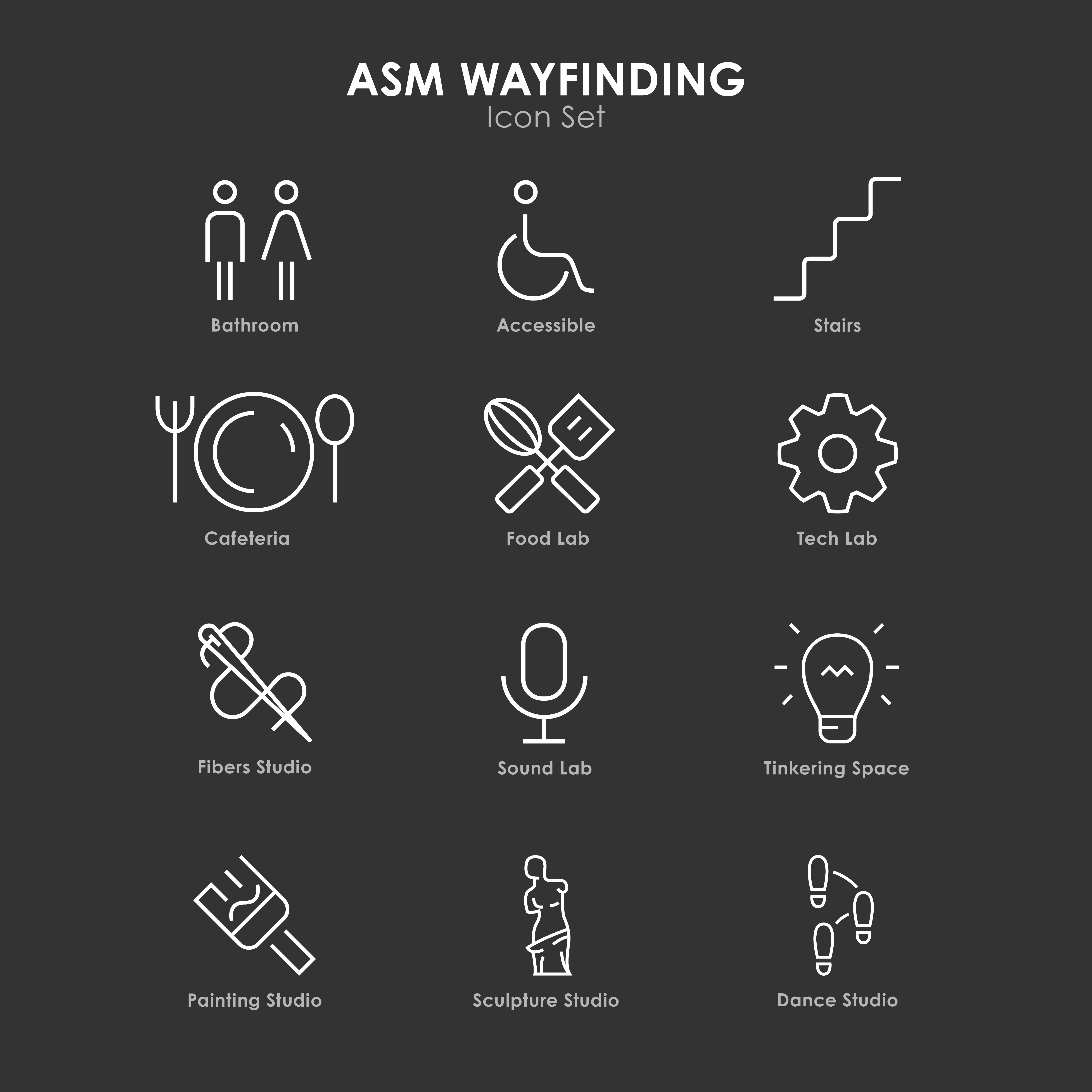 This project was completed while working freelance for Bark Design.