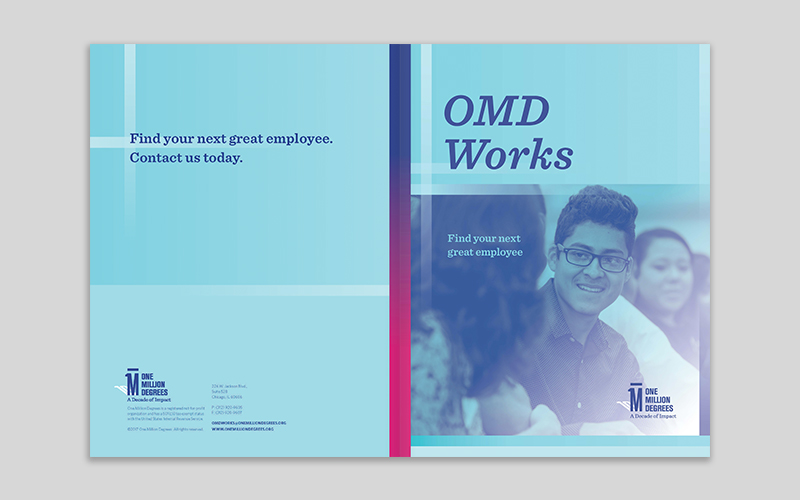 One Million Degrees is a Chicago-based organization which mentors and supports low-income, high-achievement students. In addition to providing coaches and financial assistance, they also provide professional development and match potential employees with partnering organizations. The purpose of this brochure is to recruit hiring organizations.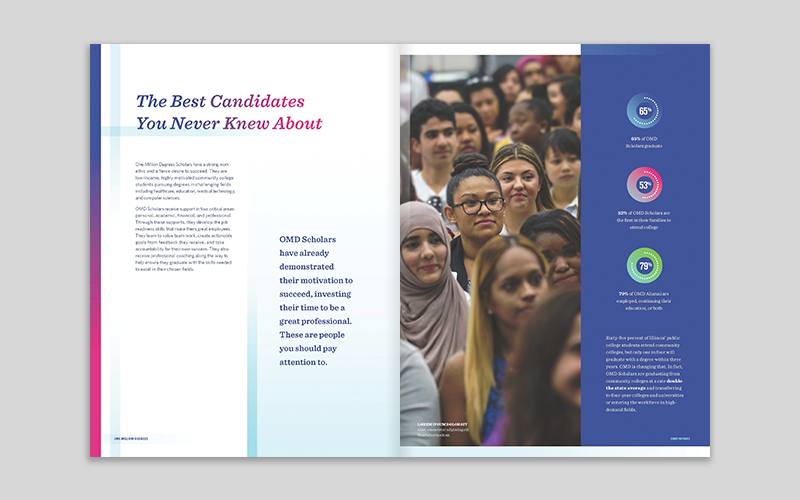 Infographics were finished using Chartwell, a font which uses OpenType ligatures to write data visually. These circular charts are made from 3 layers and can be edited on the fly.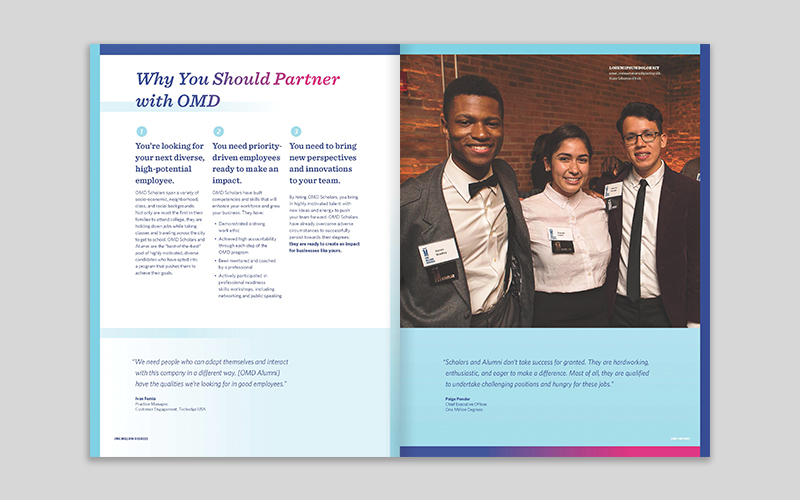 OMD's partner-facing brand guidelines include the use of ribbons to layer over and through content to guide the eye, separate content, and add color.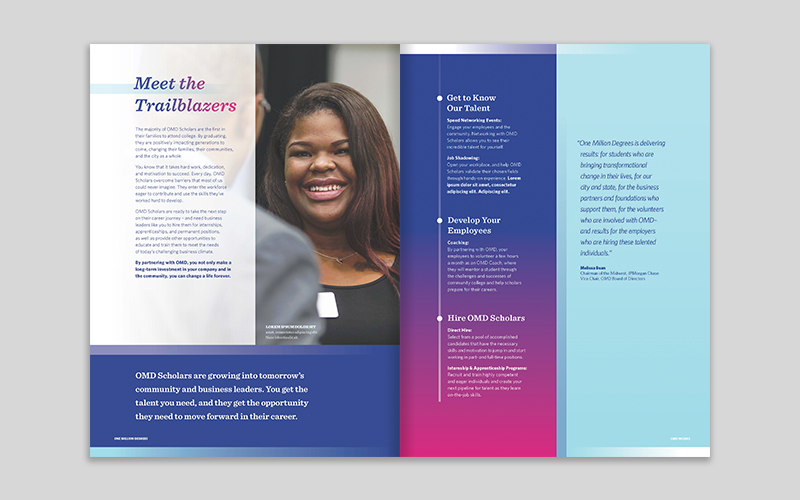 For the right-hand side of the page, they requested a flowchart which clearly laid out the partnership process while not reading as a traditional infographic. I came up with the idea of a gradient line with bullet points that uses the natural top-down reading progression. This was the most elegant and uncomplicated solution for a spread with so many competing elements.