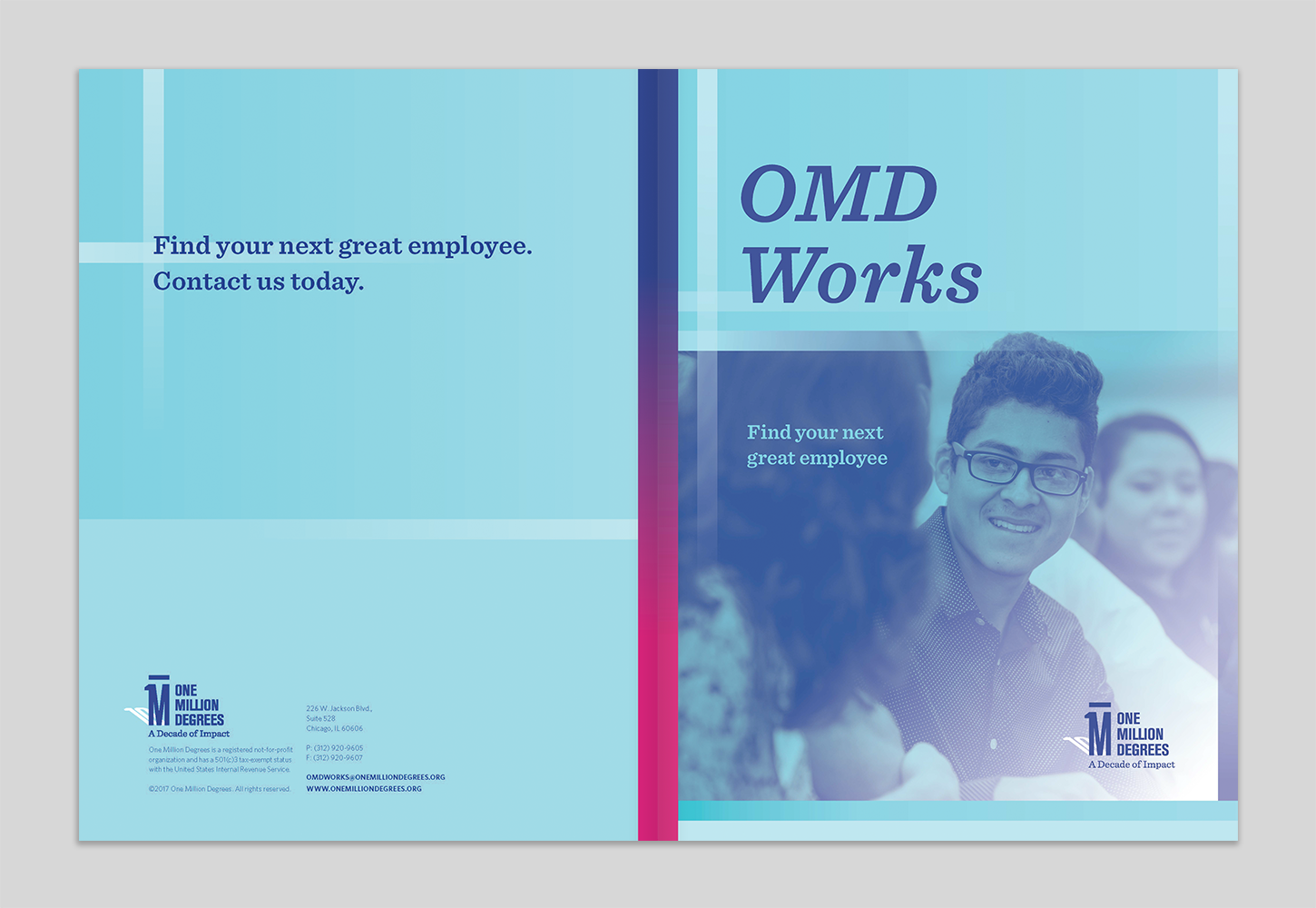 One Million Degrees is a Chicago-based organization which mentors and supports low-income, high-achievement students. In addition to providing coaches and financial assistance, they also provide professional development and match potential employees with partnering organizations. The purpose of this brochure is to recruit these hiring organizations.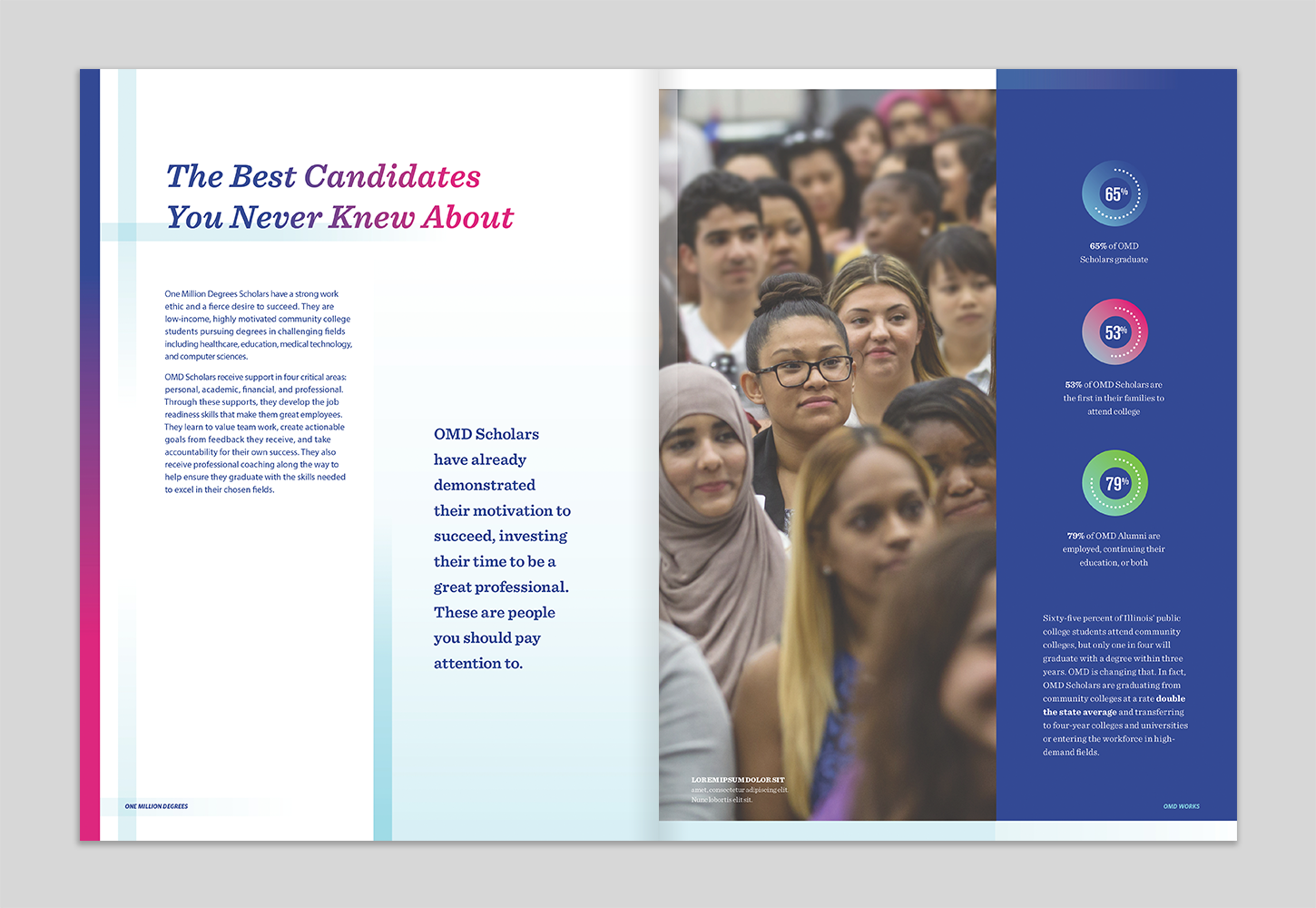 Infographics were finished using Chartwell, a font which uses OpenType ligatures to write data visually. These circular charts are made from 3 layers and can be edited on the fly.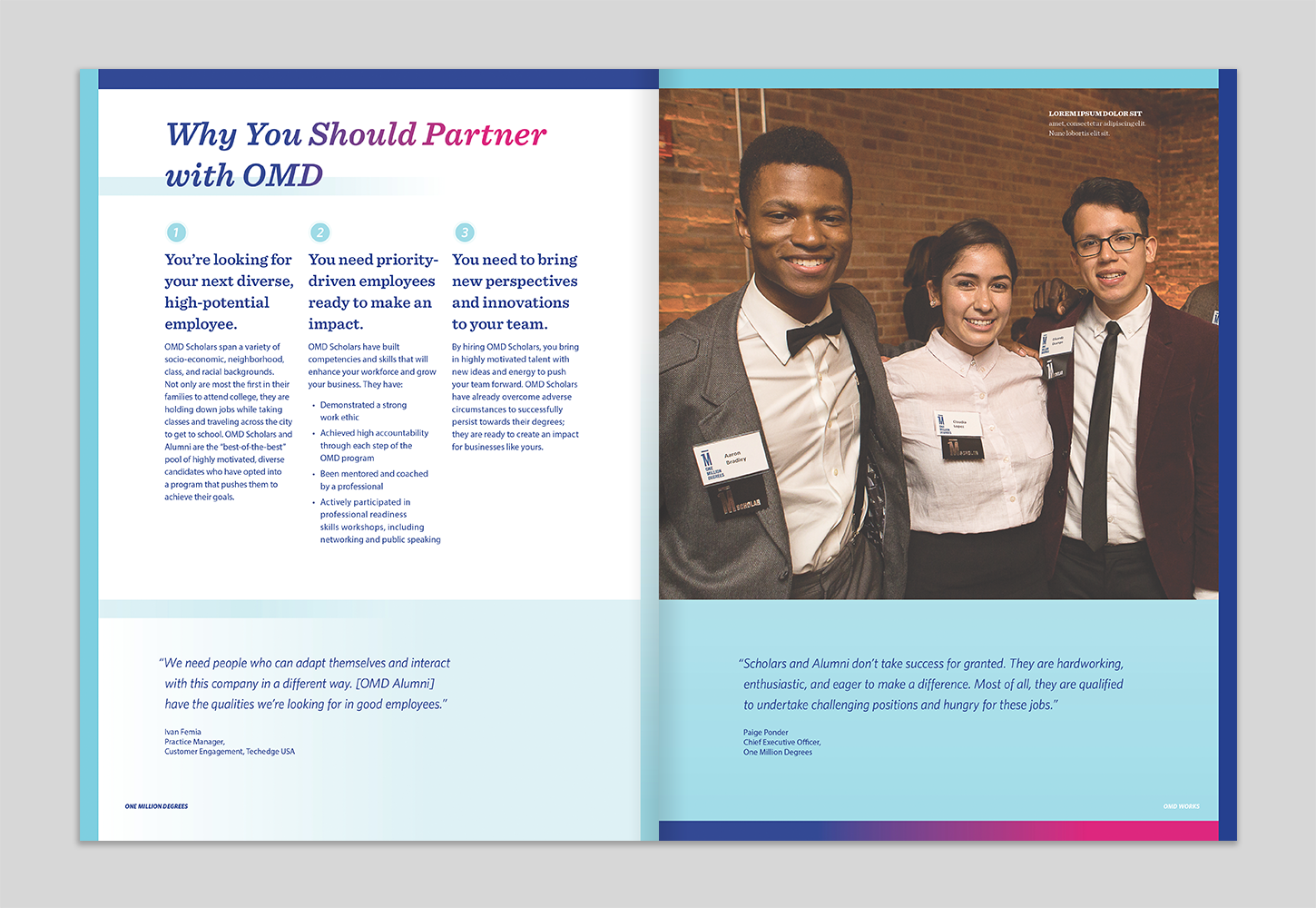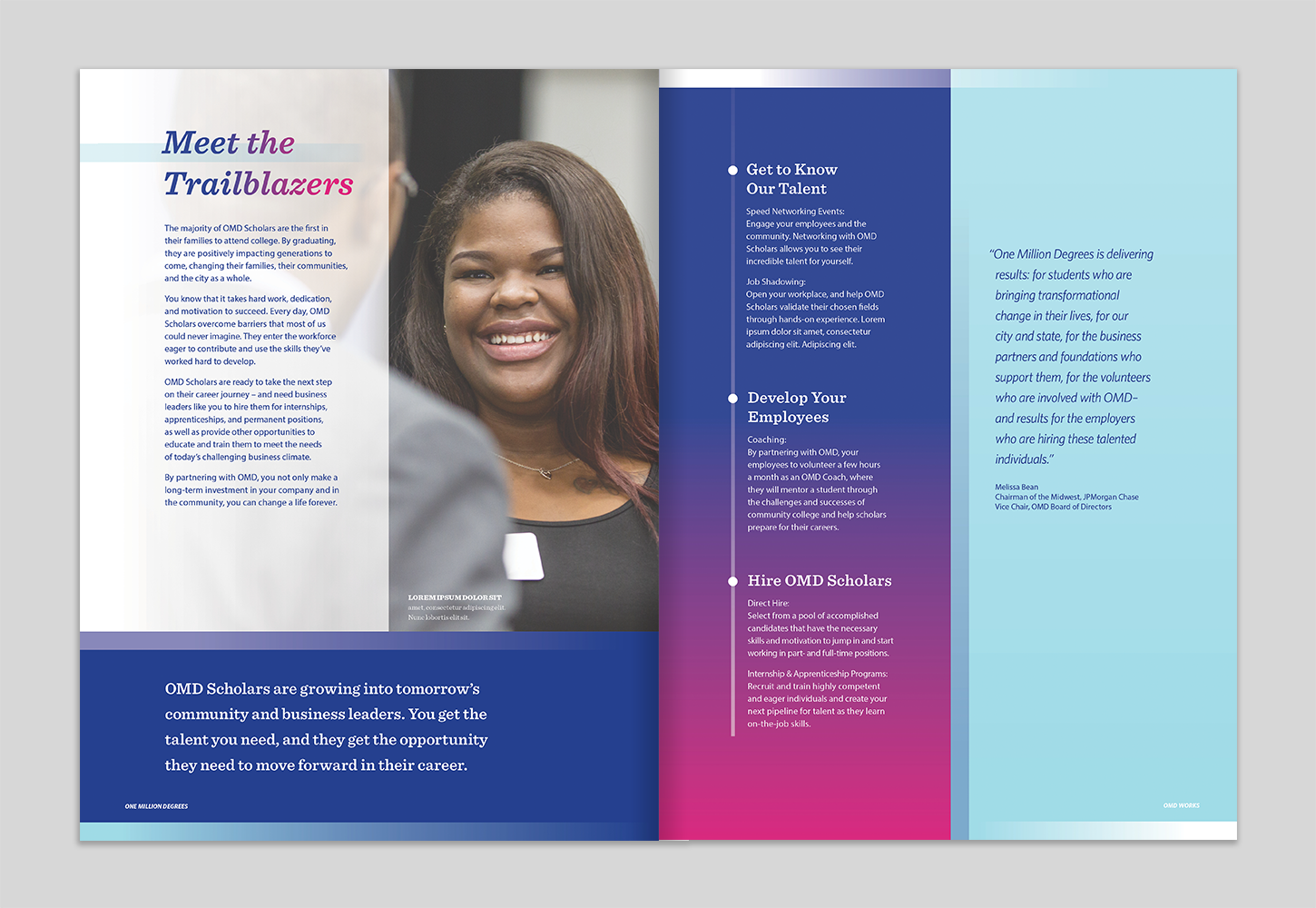 This project was completed while working freelance for Bark Design.