My pattern design process involves collaging cut paper shapes and scanned marker drawings to roughen up smooth vector art. I love unexpected and unique color combinations, playing with scale, and finding just the right balance between complex and simple.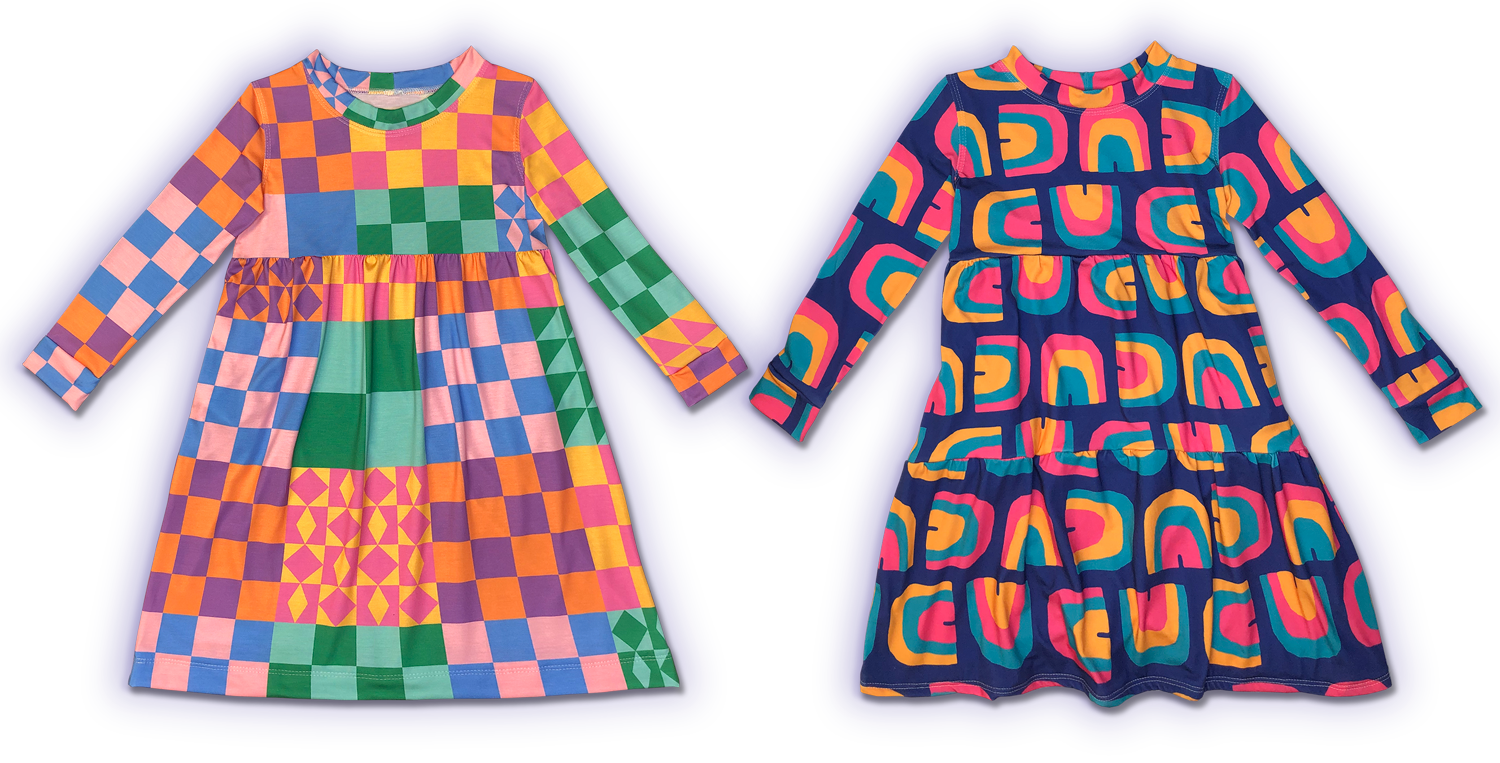 Long-sleeve dresses with applied patterns: Left is inspired by geometric quilt blocks. Right is made from a pattern of rotating 3-color rainbow arches.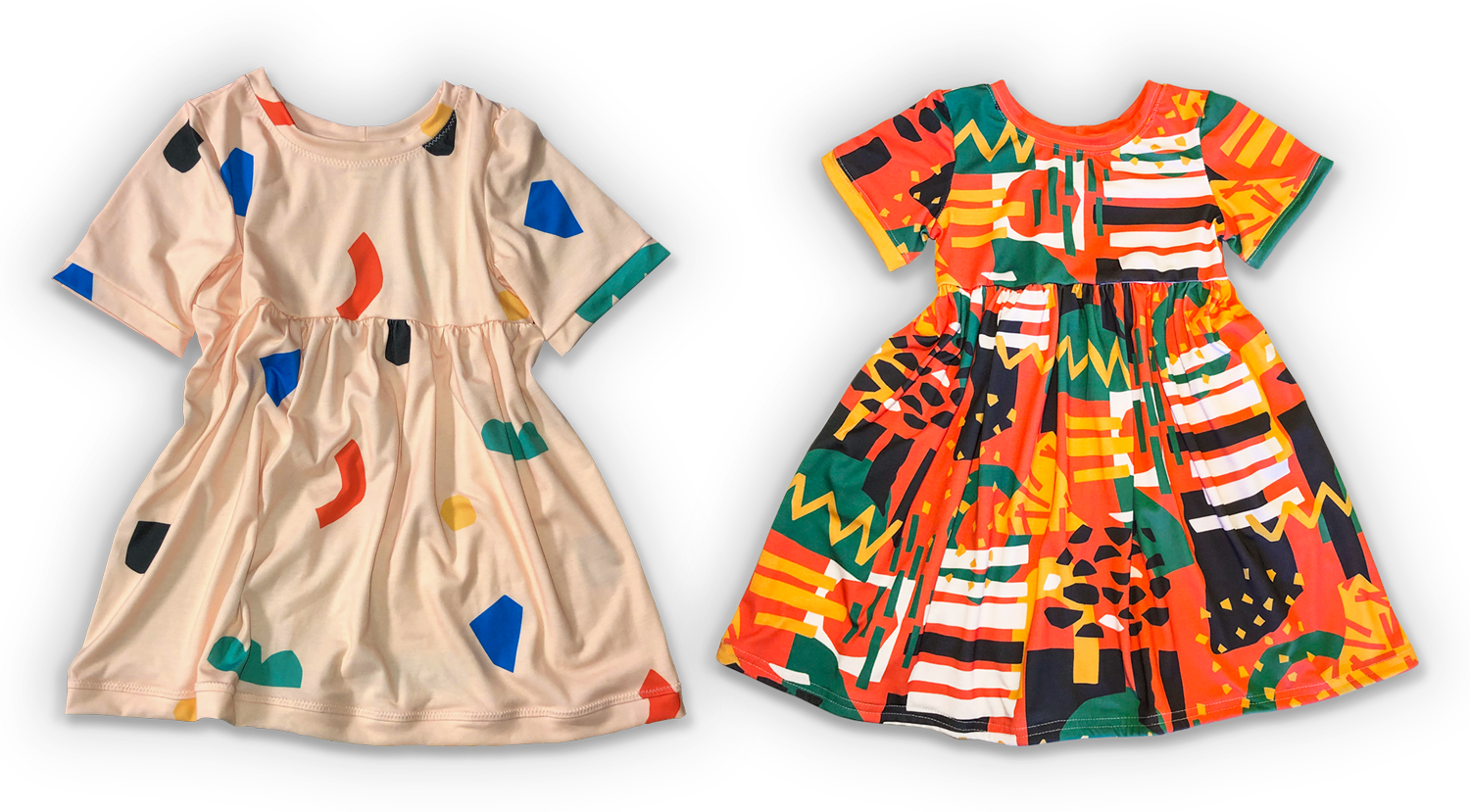 Short-sleeve toddler dresses with applied patterns: Left is made of red, blue, yellow, green, and black shapes on a cream color background for a subdued, but child-friendly pattern. Right is a a collaged pattern using mid-century design vernacular in the shapes and color.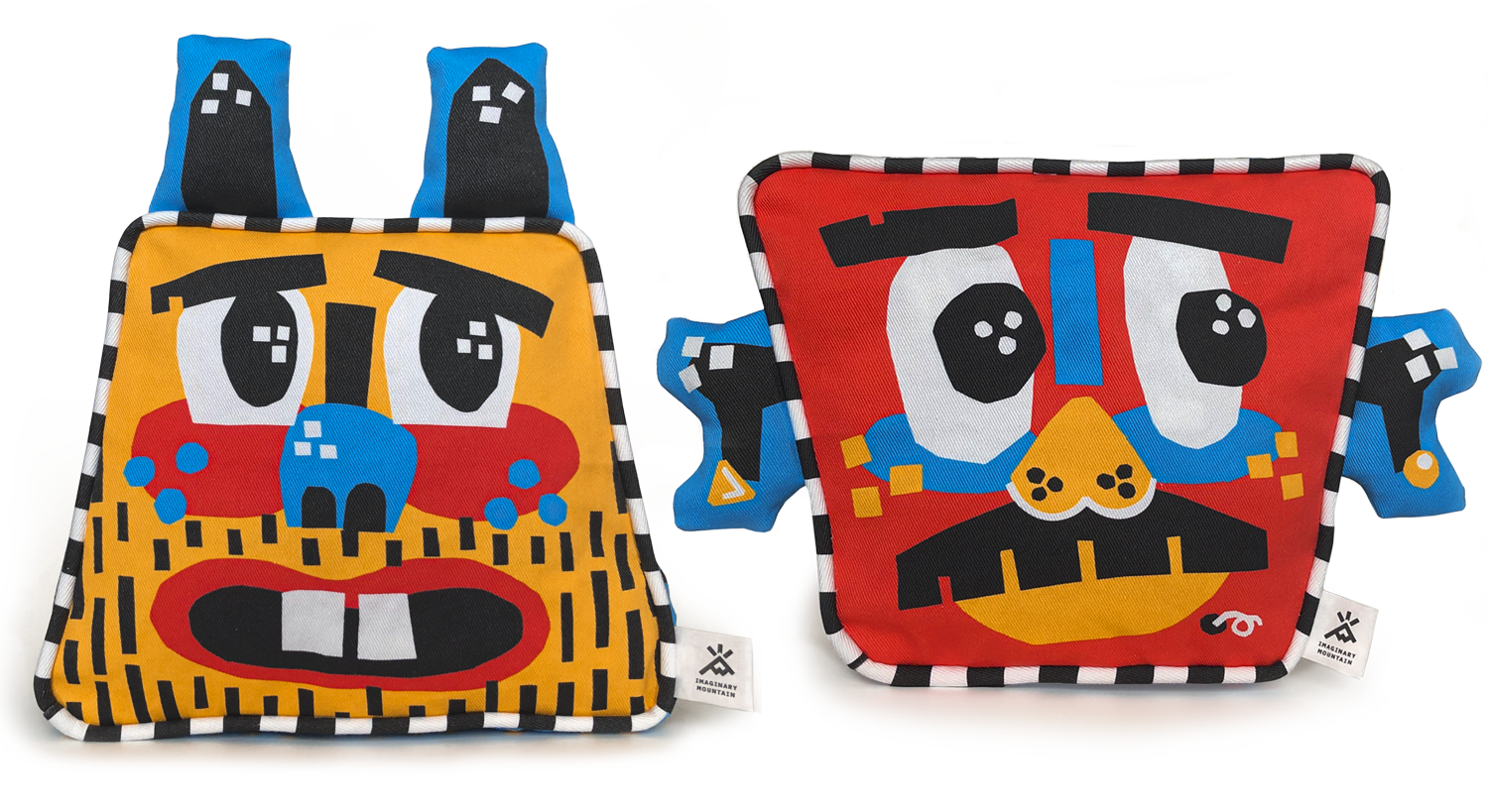 Three dimensional plush pillows with monster faces.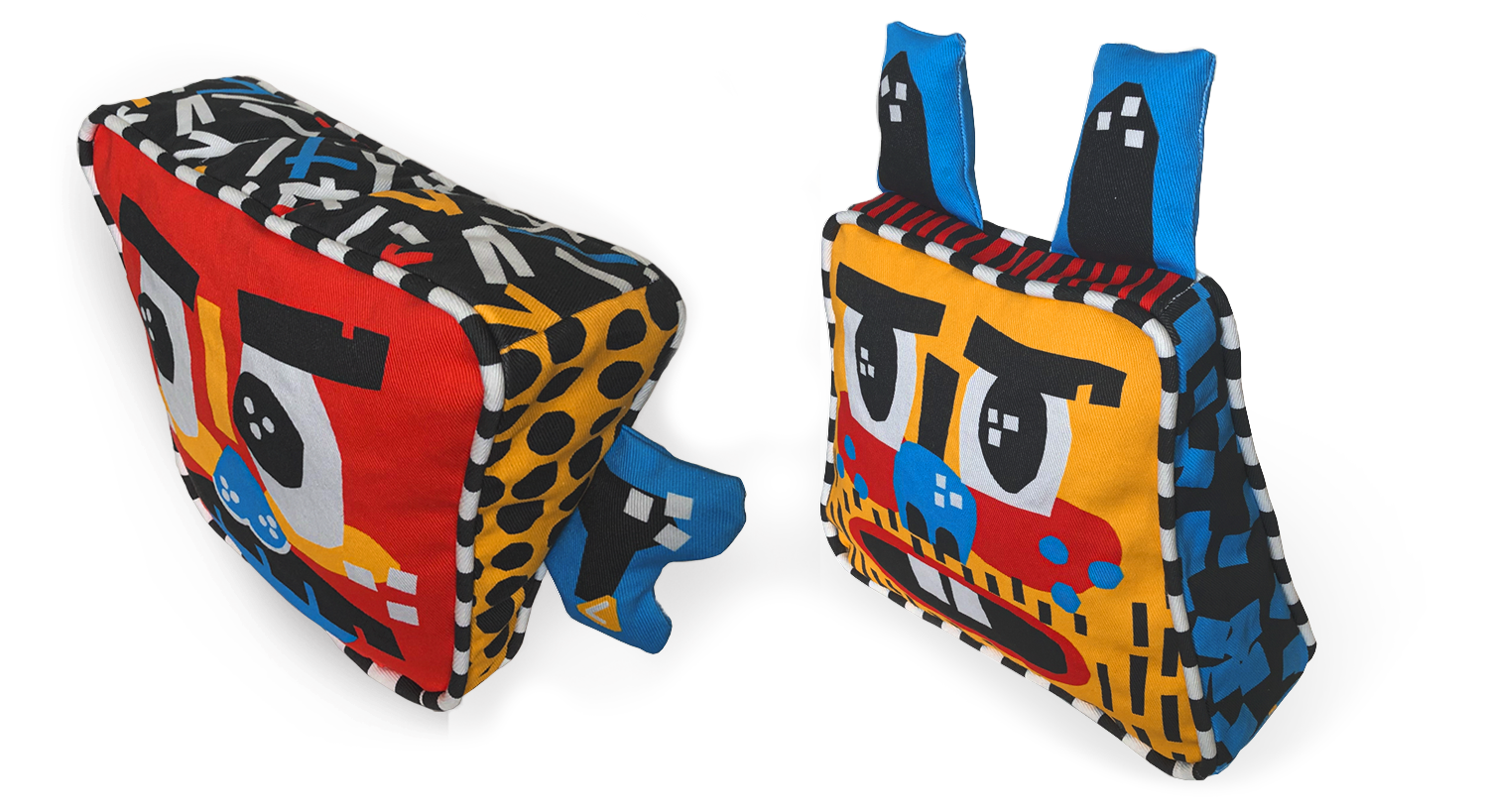 Side view of the monster plushes, showing support patterns.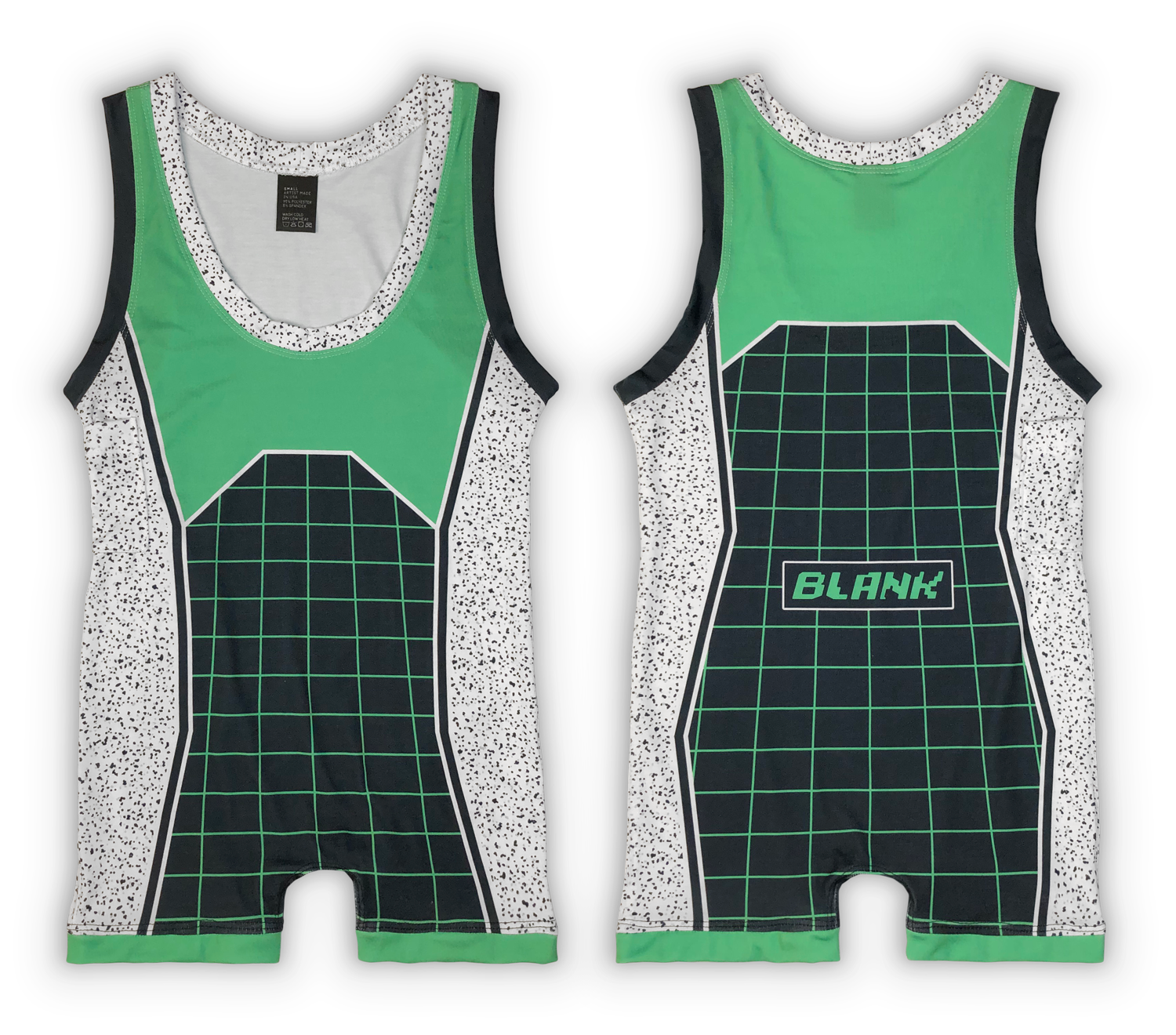 Graphic singlets in green, black and green grid, and black and white speckle, with contrast ringer hems.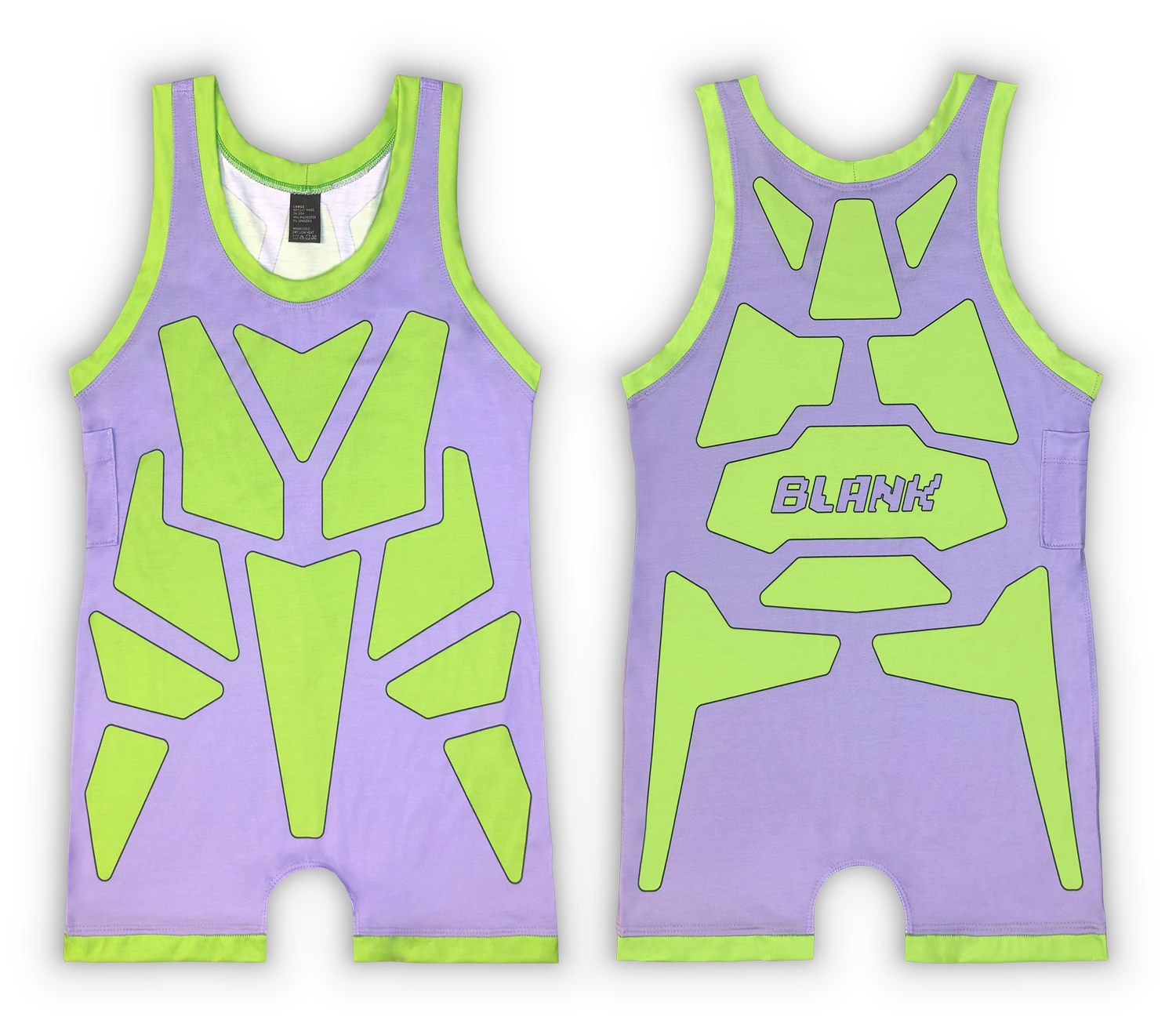 Lavender purple and lime green graphic singlet in a digital muscle pattern with brand logo on the back and lime green contrast ringer hems.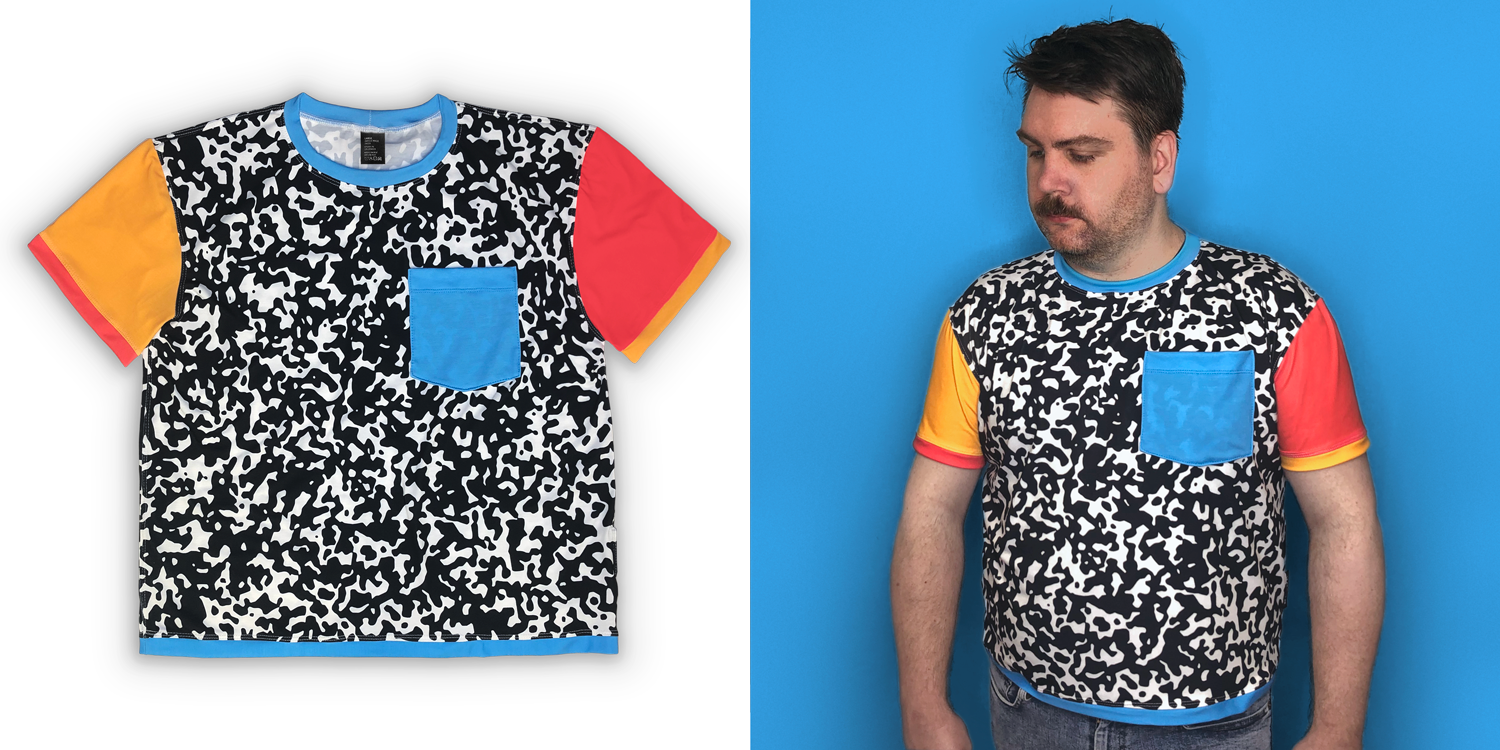 Composition notebook pattern (pseudo-marbling) with primary color sleeve, pocket, and ringer hem details.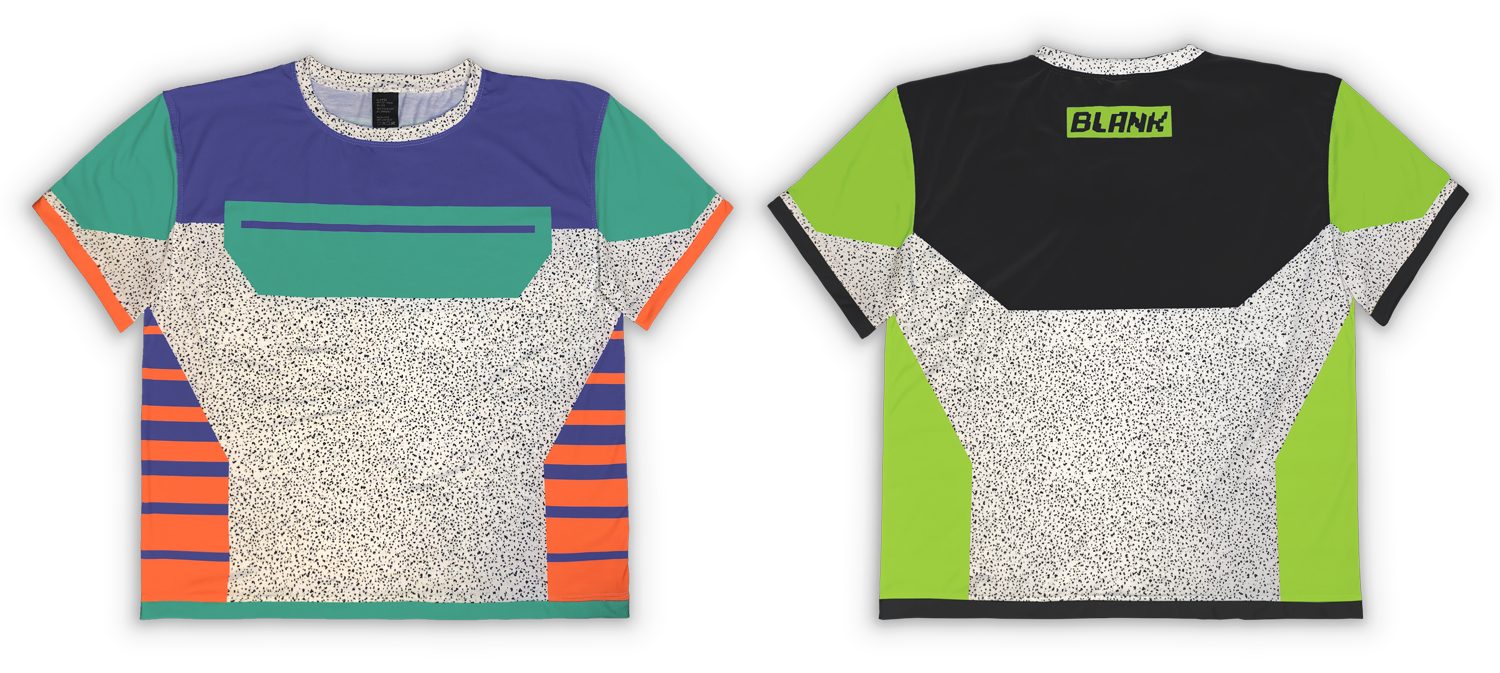 Moto style graphic tees in a retro 90s (orange, teal, purple, and speckle) colorway with a lime green and black colorway.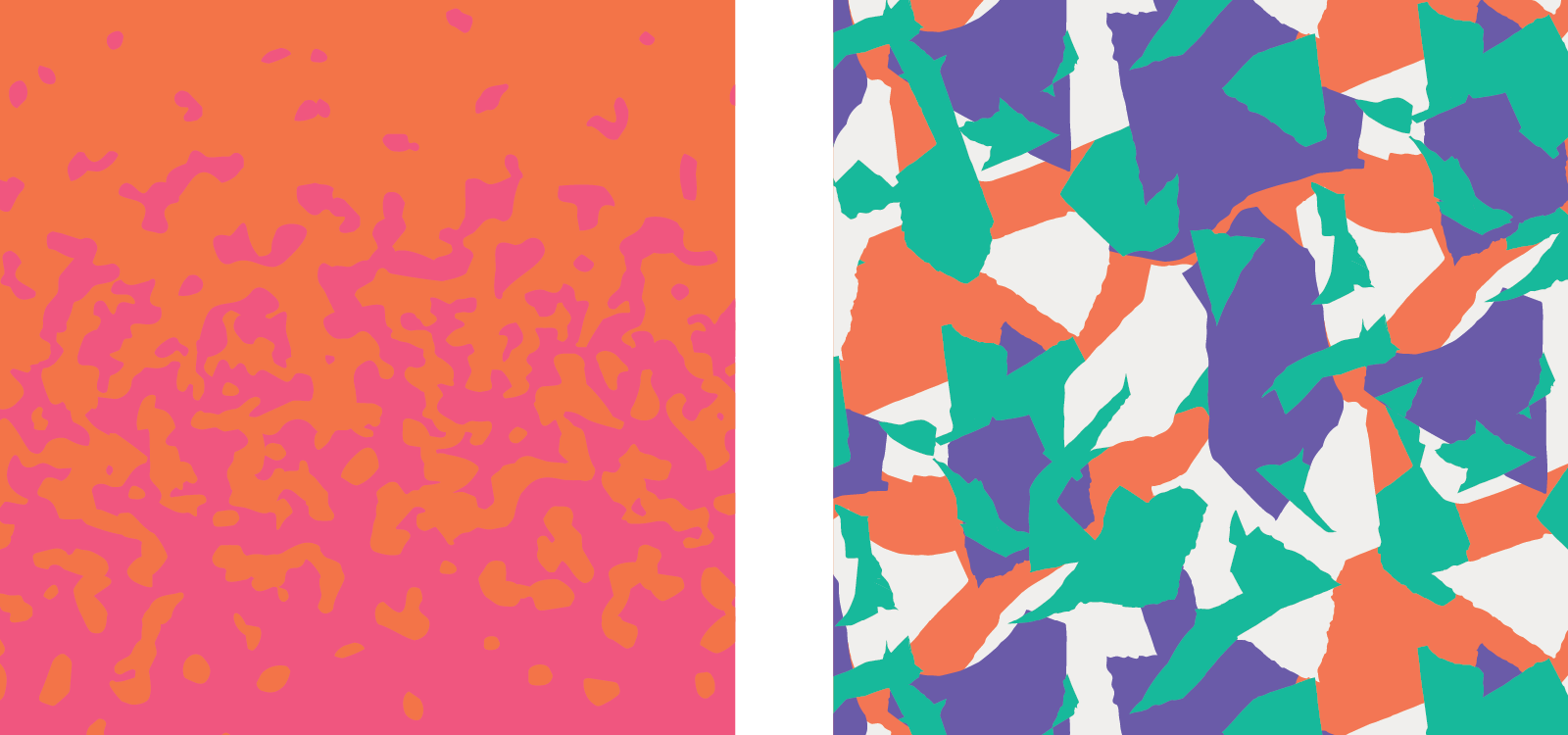 Left: A summery pink and orange in a gradient of splatter. Right: Nostalgic and colorful paper shreds forming a confetti camouflage.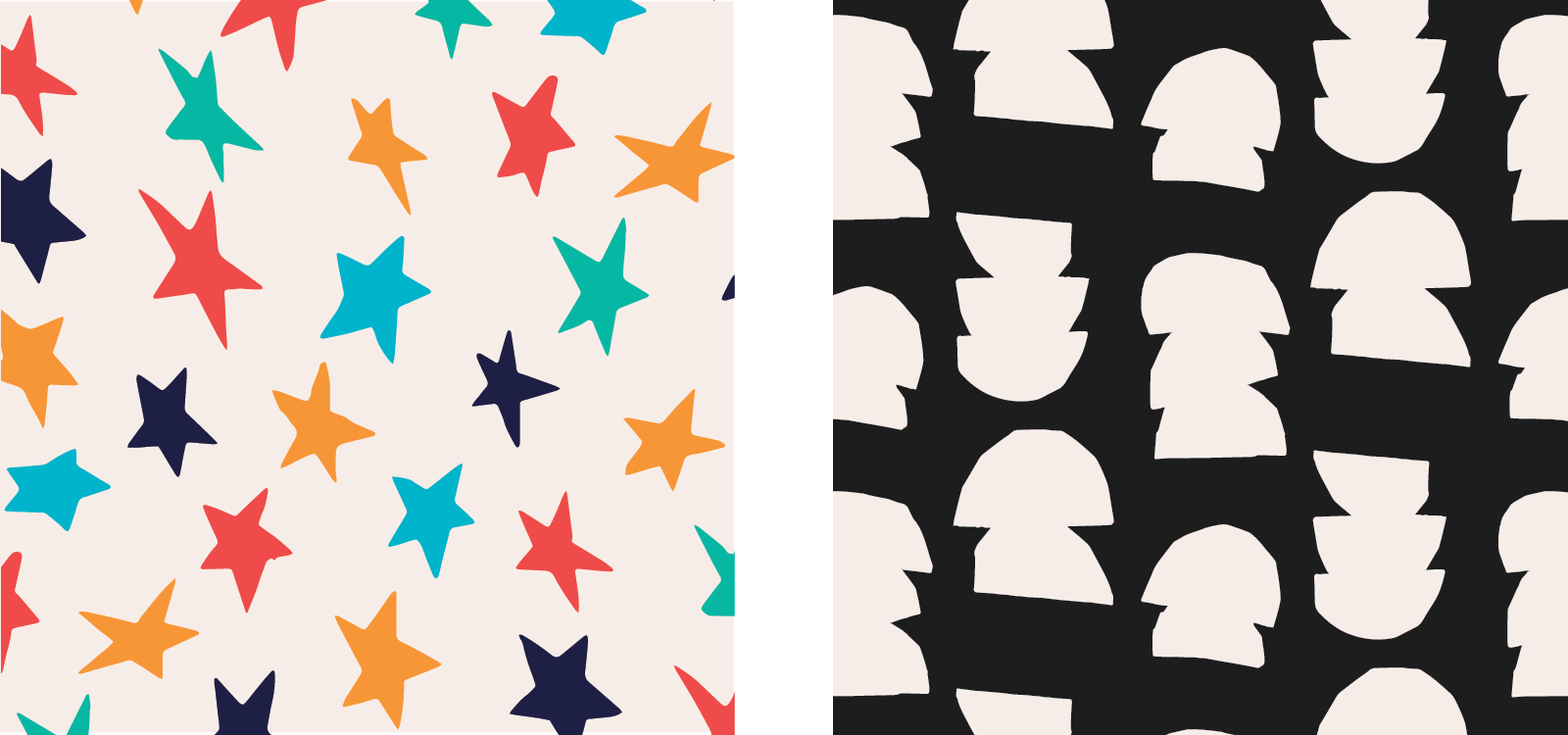 Left: Jewel-toned wonky stars on a calming ivory white. Right: black and white geometric cairns.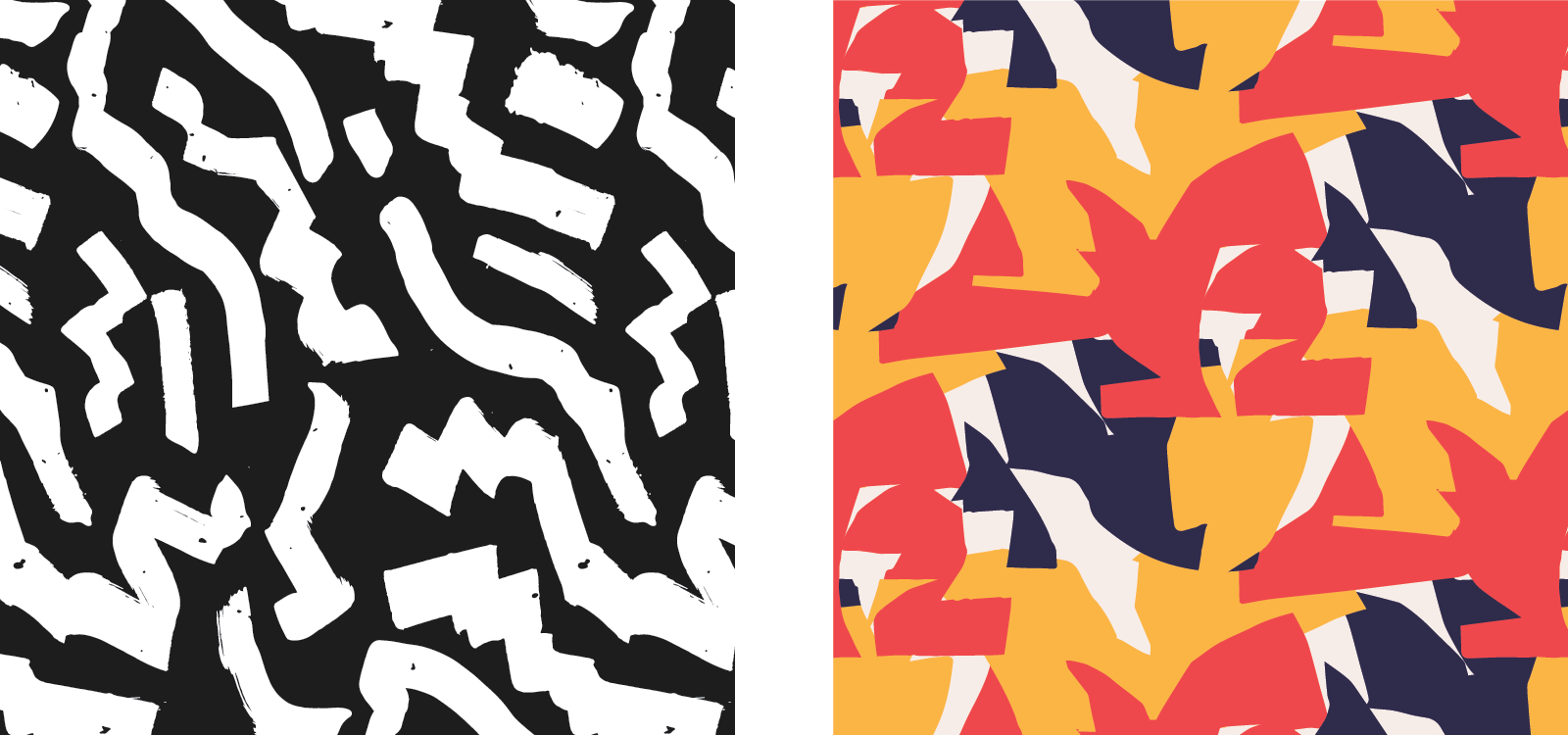 Left: Interlocking black and white fat marker scrawls. Right: Mid-century style abstract shapes in sunset colors.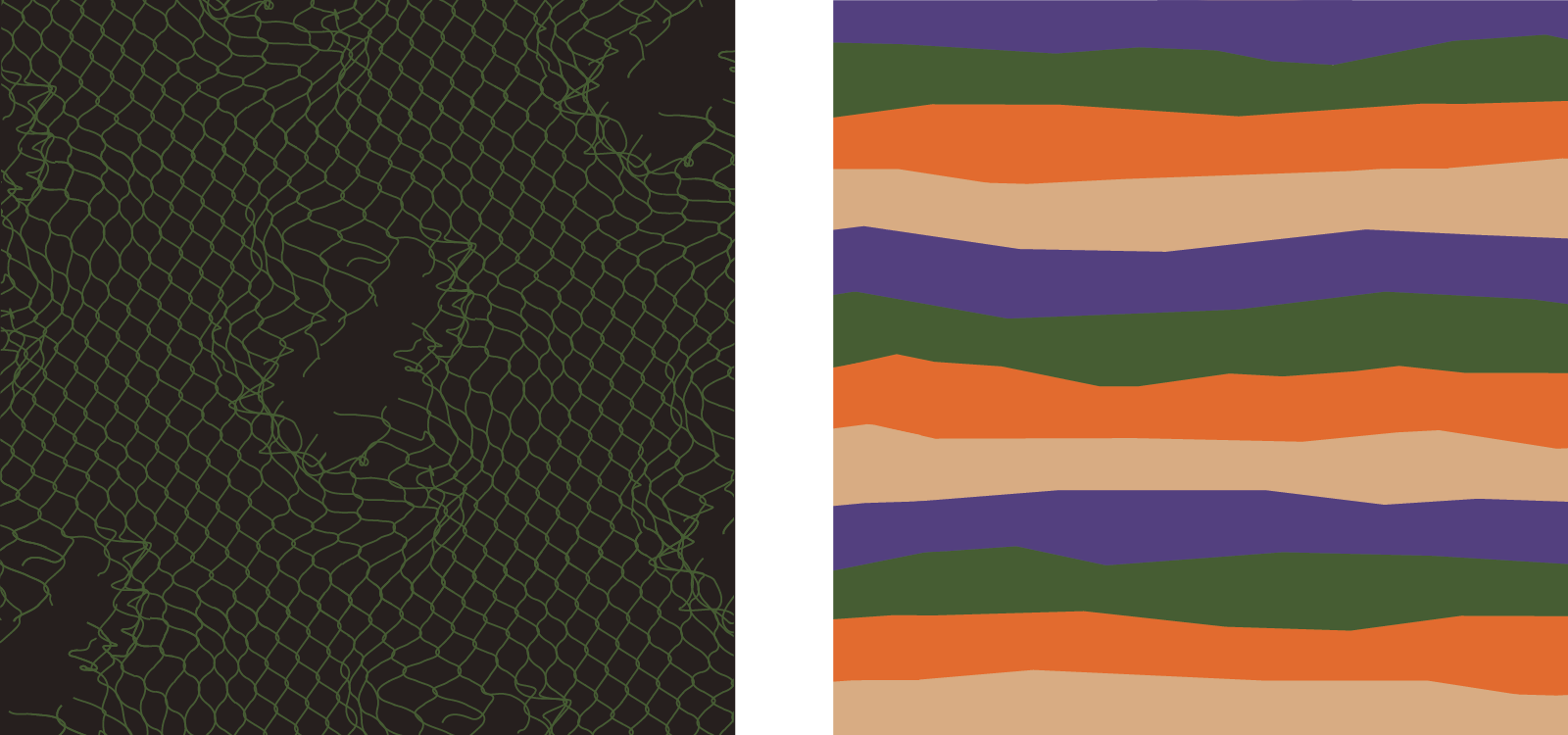 Left: Snakeskin-like black and green torn chain-link fence (best when printed large-scale). Right: Earthy, but bright purple, green, orange, and sand colored sedimentary stripes.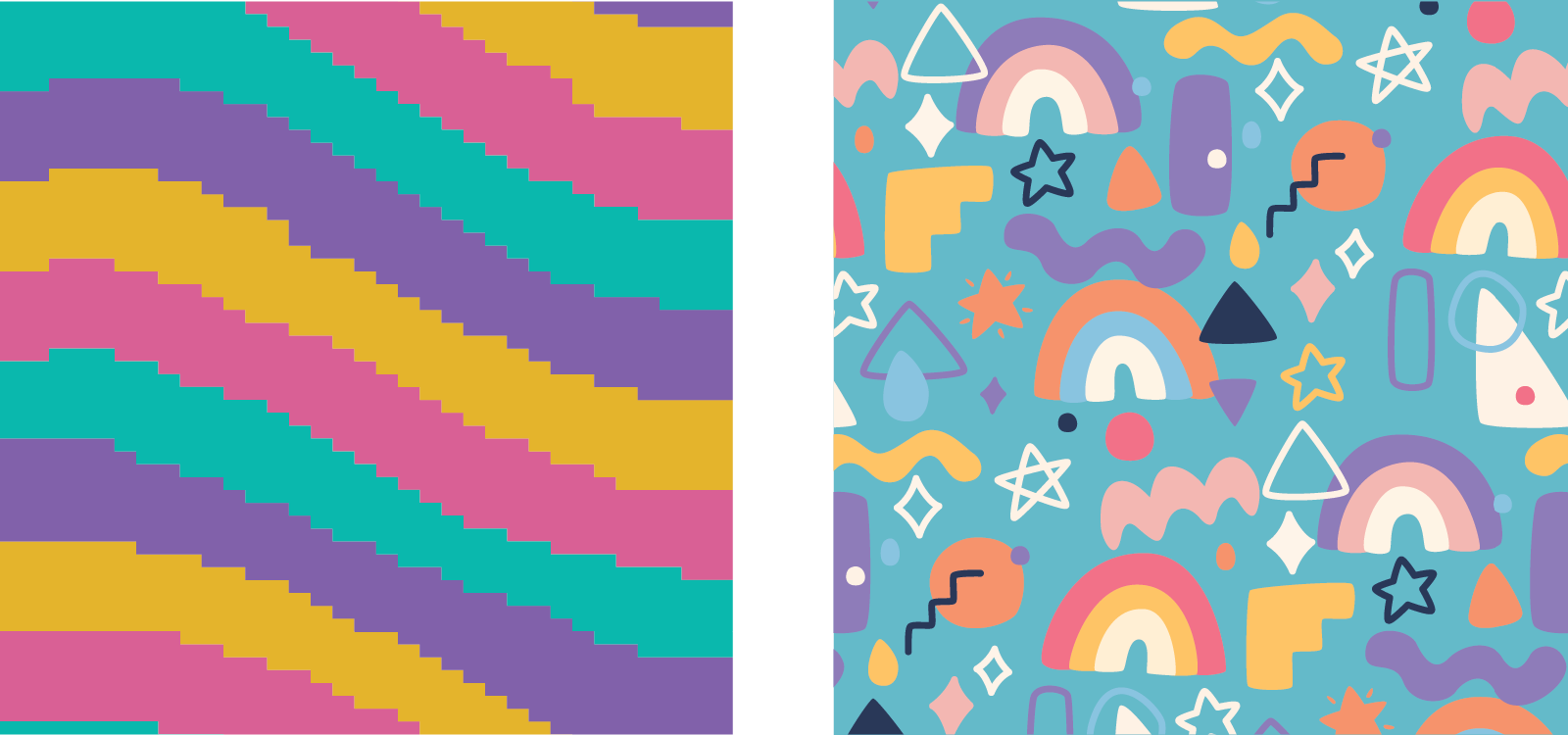 Left: Swirling, pixelated candy-color stripes. Right: A smattering of childlike drawings in near-pastels on a light blue background.